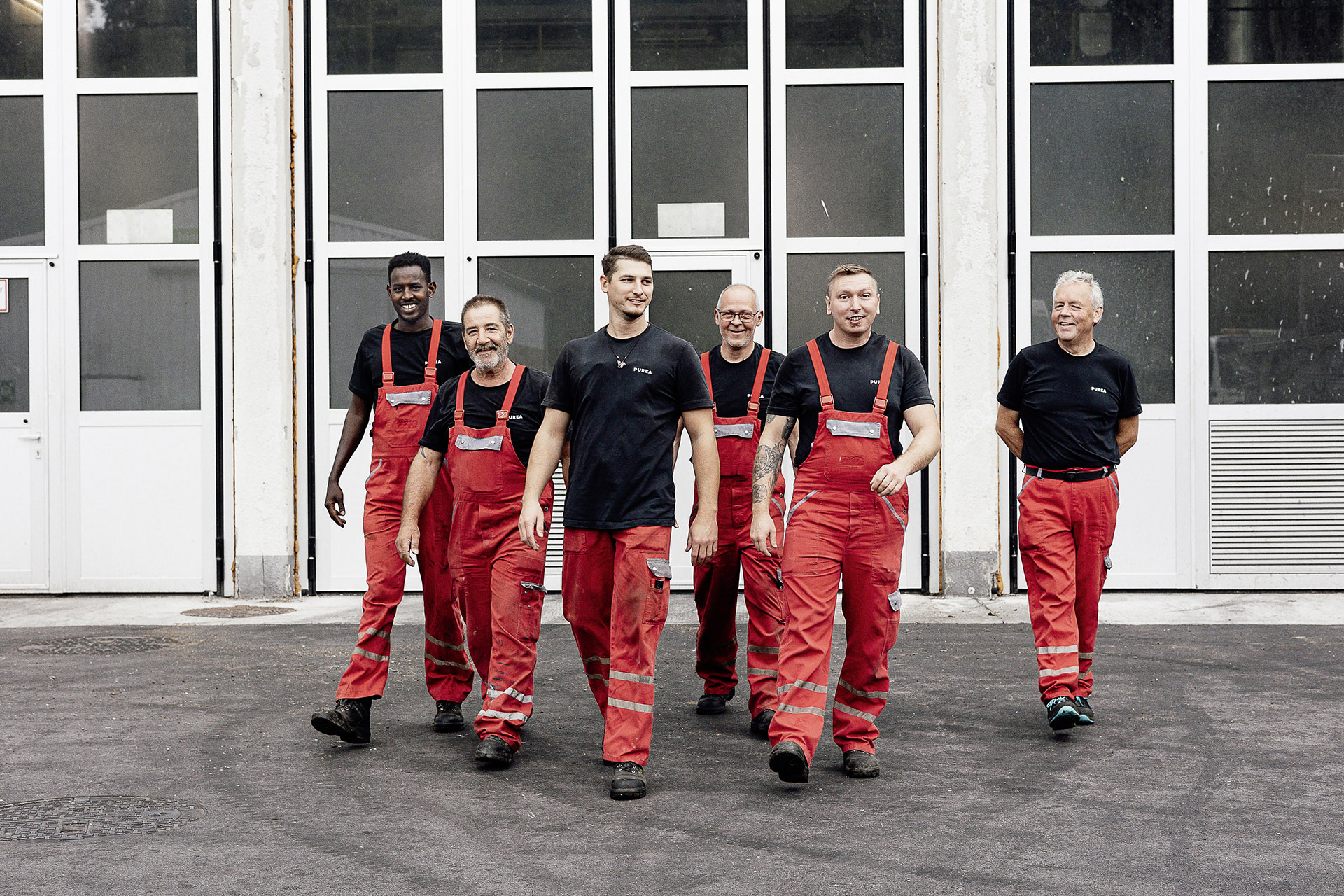 Our conviction
The people working for us are not just numbers. They're important.
Out of a PUREA sense of responsibility.
We are PUREA.We produce high-grade proteins and fats from animal by-products. Crisis-proof and respectful, with a sense of responsibility for the region – out of PUREA conviction.
Our values
What makes us a successful business? Our values, which we all put into practice together: Fairness, respect, appreciation and commitment. We speak openly about ideas, problems, and mistakes too – it's the only way to get better.
More together
Only by working together can we progress: Production, logistics, administration and management in lock-step, so we can keep growing healthily as a company and as a team.
People are the key to success
We of course operate a modern fleet of vehicles, in-house labs and top-class processing lines. But without staff to drive the trucks, handle the administration and keep the operation running, the best technology would be useless. We know what we have in each and every individual. And we want everyone to be able to develop.
Our product
We process animal by-products into ultra-pure proteins and fats. Our products are in demand internationally. We comply with the strict national laws, and on that basis create products whose quality is renowned far beyond our own borders.
Regional responsibility
We feel a sense of responsibility for the regions in which we are located. We filter our waste water and air, and feed energy into regional grids. We are an integral part of the region.